Kwik Fit - Weymouth - Westwey Road (Formerly Tyre City)
As of 1st October 2021, Tyre City has rebranded. Don't worry, the centres that you know and trust will still remain open, operating under the Kwik Fit or Tyre Pros names where you will find the same great people and the exceptional level of service as before.
You will shortly be redirected to the Kwik Fit website.
If you are not automatically redirected, click here.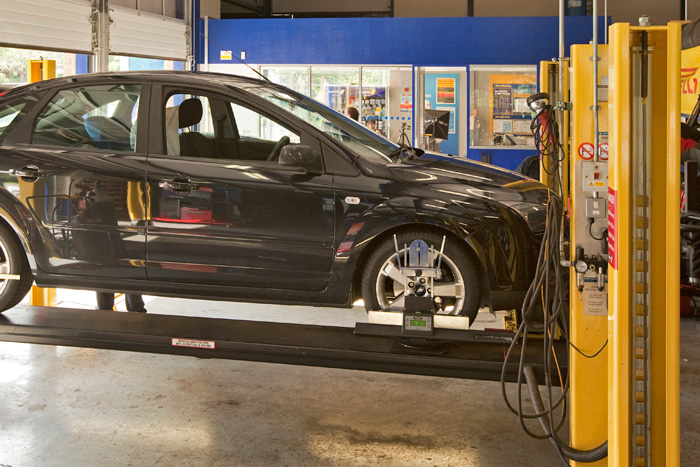 Nothing slows you down quite like car troubles, so if you're having an issue with your vehicle in Weymouth, get in touch with Kwik Fit Westwey Road. More than just a place to get your tyres changed, Kwik Fit is a reputable centre for car repairs and maintenance in Weymouth. Westwey Road Kwik Fit is found opposite the historic Weymouth Marina, along the A354. You can find the centre just down the road from ASDA supermarket, turning past the gas works. Westwey Road Kwik Fit is tucked away from the main road, so keep an eye out for the turning point that's easy to spot along the marina. Have to leave your car at the centre? The bus stop is just 2 minutes away and can provide you access to a number of locations in the Weymouth area. Head home and relax, knowing your vehicle is being looked after by top quality Kwik Fit technicians. If you only have a short wait, pop along the road to ASDA for a few minutes of shopping, or enjoy wandering the marina. Of course, you're welcome to stay on-site as you wait. For longer waits, you might prefer to take a look around historic Weymouth itself. Weymouth Beach is just a 14-minute walk from the centre, and the sheltered bay is perfect for water sports or passing the time pleasantly while you wait on your MOT. Check out the pavilion, and find plenty of places to eat on the beachfront. Weymouth Town Bridge is also only an 8-minute walk away, and the lifting bridge is worth a look. There are 15 parking spaces out the front of the centre, giving visitors ample room to park when booking an appointment. And you can book much more than just a tyre change with Kwik Fit. MOT and servicing in Weymouth are available at the Westwey Kwik Fit location, as are oil and filter changes, and the supply and installation of batteries, brakes, and exhausts. Give us a call or pop in today to see what Westwey Road Kwik Fit can do to get your vehicle running smoothly.