A guide to tread depth and stopping distances
For the protection of the driver, passengers and other road users a minimum tread depth of 1.6mm on all tyres is required by law.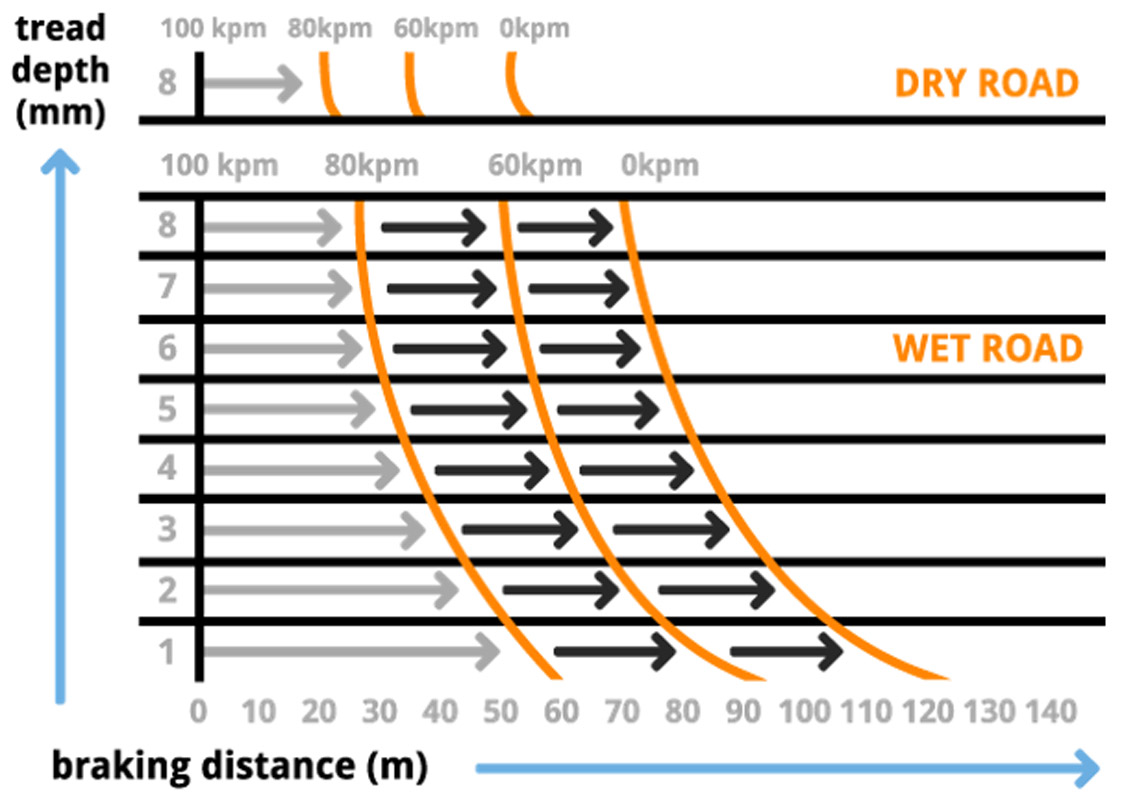 On wet roads in particular, balding tyres caused by a worn tread pattern limits the amount of grip the tyre has on the road surface so it takes longer to stop. The braking distance for a tyre with a tread depth of 1.6mm is almost twice as long as that of a new tyre with 8mm of tread.
For safety reasons it is recommended that you replace your tyres before the legal limit is reached. Many vehicle manufacturers recommend replacing at 3mm to maintain best braking performance.
Check your tyres regularly. If you are stopped by the police and are found to have tyres below the legal limit of 1.6mm you could be facing 3 penalty points on your licence and a £2,500 fine.
Tyre City to the rescue
If you are in any doubt about the condition of your tyres or are worried about the remaining tread on your tyres, pop into your local Tyre City centre and we will check them for you for free. We will provide a full report and a quote for any replacement tyres required before any work is carried out.