Kwik Fit - Ayr - Fort Street
As of 1st October 2021, Tyre City has rebranded. Don't worry, the centres that you know and trust will still remain open, operating under the Kwik Fit or Tyre Pros names where you will find the same great people and the exceptional level of service as before.
You will shortly be redirected to the Kwik Fit website.
If you are not automatically redirected, click here.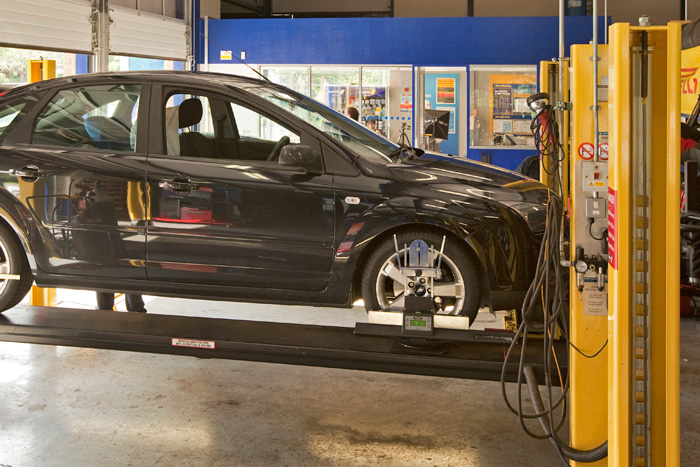 If you're in need of a tyre replacement, MOT, or service in Ayr, head to the Kwik Fit Fort Street centre. Here, as with all our 600+ centres across the UK & Ireland, our expert technicians take pride in bringing the people of the local area a range of high-quality auto maintenance services. Be it something small like an air conditioning refill or a bigger job like a shock absorber replacement, we've got you covered. This centre can even carry out tyre replacement, brake changes, and servicing on High Roof Vans, so you're never left wondering where to take your larger vehicle for repairs. The site can be found easily using the postcode, 600 yards past Fort Street roundabout and just across the road from Mortgage Broker Ayr. Upon arrival, simply drive into the centre itself where you'll find ample parking on the left-hand side. While you're waiting for work to be done on your vehicle, there are plenty of things to do in the local area. Head to Ayr beach and promenade for a walk or ice cream in the meantime, or grab some fish and chips from the shop a couple of doors down from the centre. If you're a history whizz, you can take a 15-minute bus journey to Burns Cottage to discover the birthplace of Scotland's national poet. The bus and train stations are 4 to 6 minutes away from the centre by foot, so if you fancy a day out or need to head back home or to work, you can do so easily. When your vehicle is ready for collection, we'll give you a call to let you know as soon as possible. If you've got any questions about the services we have on offer at Fort Street in Ayr, then please do give us a call. Our team is more than happy to help with any and all vehicle-related enquiries!