Pirelli Cinturato P7 Seal Inside 235/40W18 (95)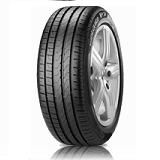 Cinturato P7 Seal Inside
235/40W18
2354018WP7CSIXL
https://eutyrelabel.com/etel/EprelRedirect/stspart/2354018WP7CSIXL
The Green Performance tyre for high performance cars with SEAL INSIDE technology
Key Features
Low rolling resistance - reduction in fuel consumption and harmful emissions. High mileage. Excellent wet and dry handling
High resistance to aquaplaning
High standards of active safety
Seal Inside technology allows the vehicle to keep running in the event of a puncture without losing air pressure.
Appointments
Attributes
Tyre Label
Summer
Car
Reinforced
Book & Pay Online
£132.50 each

The "Book & Pay Online" price is an exclusive online price and includes fitting, standard valve (Cap & Core if TPMS fitted), balance and environmental tyre disposal.